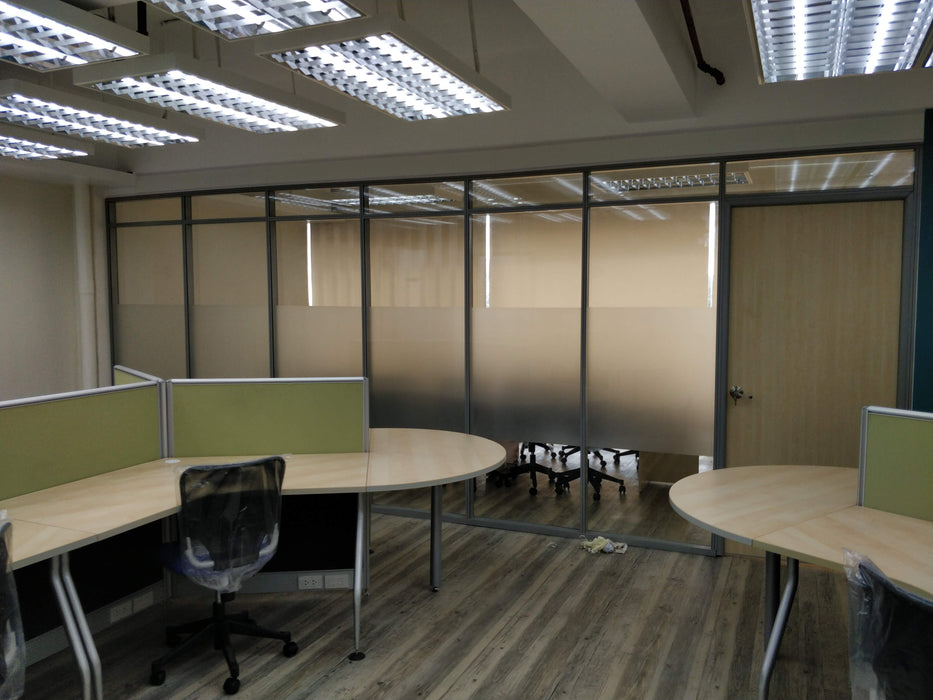 Floor to Ceiling Glass
Sold out
Original price
₱0.00
-
Original price
₱0.00
The glass office wall system combines simplicity with flexibility making the wall configuration an easy task. The aluminum framed double glass offers an elegant glass or laminated door. Our approach lets you decide and design. CUBIXOFFICE RY80 (we called it RY80 since the thickness of aluminum frame is 80mm) unique patented product design is budget friendly due to the ease of change in heights from use to reuse, not only they are durable but can be installed quickly. Wall finishes are unlimited and can be easily changed from from a solid wall to a clerestory office wall to a floor to ceiling glass wall to maximize natural light as your business office needs grow.
Glass partitions offer sound reduction ability and also let light to flow throughout the entire workspace. 

RY80 allows for unleveled floor applications

Completely portable and reusable

They are smooth to put in and make practically no mess as there is no need for paint or any other liquid based substances. They come in an array of alterations to privatize the work experience when necessary.

5mm clear glass; option for frostik sticker.

Also allows wires to be hidden within aluminum frames. 
 Not the size or color that you need? 
We offer a customized solution!
Just click the button below.