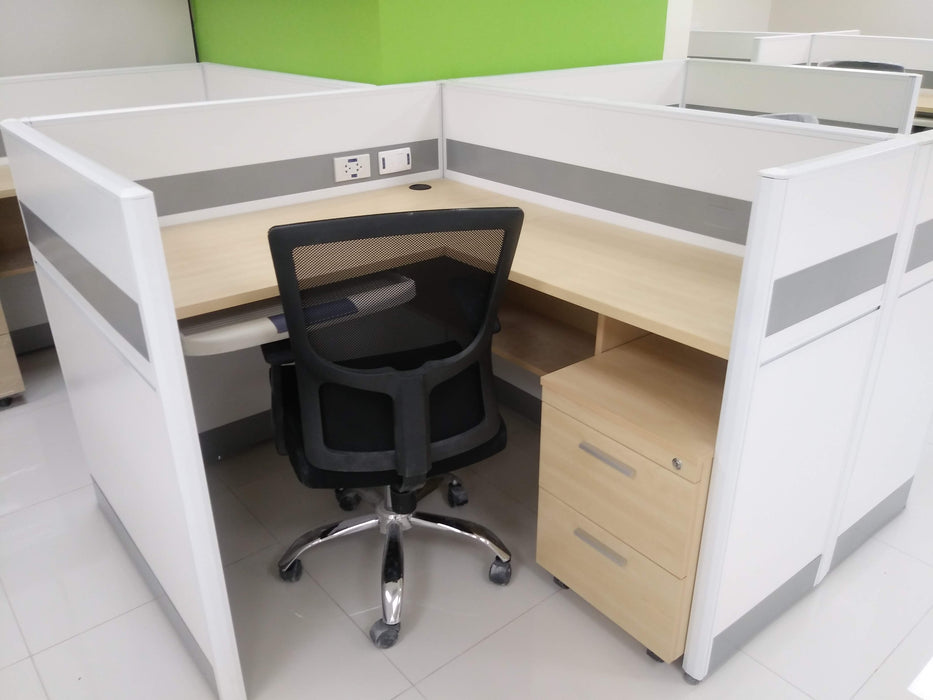 Customized L-Shaped Partition Workstation
Sold out
Original price
₱0.00
-
Original price
₱0.00
Looking for customized L-shaped workstation? This office partition cubicle layout is suitable based on your drawing or floor plan. Melamine Laminated tabletop size will be customized also that is mounted on multiple brackets for stability
Office Partitions Cubicles are a build-your-own system, whether you need to create one cubicle or an entire office. Each panel can be easily assembled together through use of metal connectors.
Options on your preferred height or you can ask our agent to assist you on our standard partition height.
Aluminum raceways at the bottom for phone, data and power wiring management. Access from the top is provided by a round grommet
Options for full fabric or full laminate partition, also 2-tone partitions if you want 2 types of color or combination of fabric and laminate.
Flexibility - Need to find somewhere to fit your new hire or create a collaboration space within your office?  No need for renovation, office partition systems furniture can be dismantled, rearranged or moved and reassembled quickly, without waste and the sort of disturbance caused by a renovation.
Cost & Space Efficiency - Since systems furniture workstations can share panels,

 they require less total material for the full layout configuration.  This also means that systems furniture workstations can be configured to occupy much less space than a traditional standalone desk with minimal impact on the usable storage or work surface space available for each user. 
 Not the size or color that you need? 
We offer a customized solution!
Just click the button below.